Barcelona is an exciting city to live in! So many things to see, so many things to do and maybe more importantly so many people to get to know. Working and living in Barcelona gives you a lot of opportunities and insights in this beautiful city.
It's a multicultural city and you will notice that directly when you are there. Whether it is in your work environment or on the streets you will see and hear a lot of different languages and cultures.
Fun facts
Located on the coast of the Mediterranean Sea, Barcelona is Spain's second largest city with 1.6 million residents within city limits.
In 2016 about 59% of the inhabitants of the city were born in Catalonia and 18.5% coming from the rest of the country. In addition to that, 22.5% of the population was born outside of Spain
Barcelona is the capital of Catalonia, an autonomous community of Spain that consists of four provinces: Barcelona, Girona, Lleida, and Tarragona.
Both Catalan and Spanish are official languages in Barcelona. While Spanish is spoken more frequently, Catalan is understood by 95 percent of Barcelona residents.
In this blog we will give you some insights and provide some links which give you even more information on the topics we are about to share with you.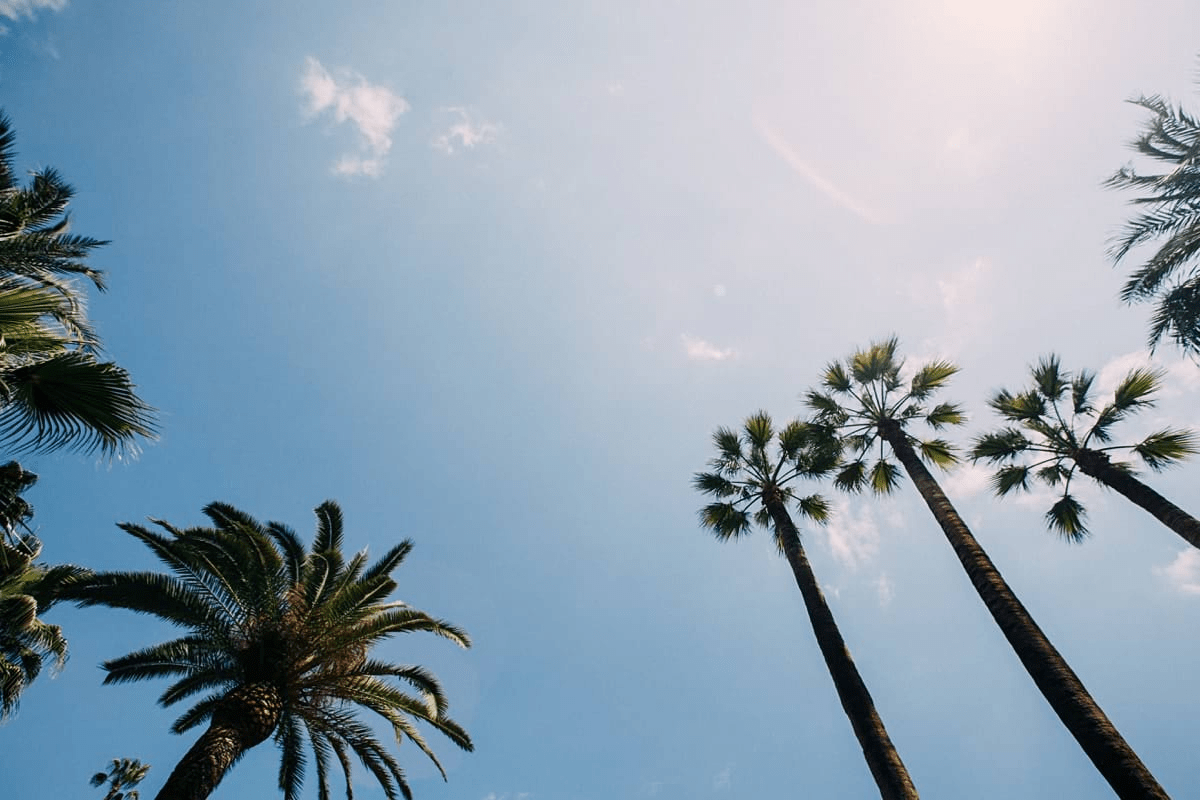 Environment
There is a great diversity within Barcelona. Beautiful old districts and amazing modern buildings. For everyone there will be something to their liking whether you like to be outside and have a walk in a park or go to the beach, if you like to shop or you prefer to have a drink and go party at night, Barcelona has it all.
You have a lot of parks and gardens in Barcelona, the city's parks and gardens turn it into place to live in and are also areas for meeting and interaction, leisure and relaxation. Fun fact to know: More than 10 percent of Barcelona is parkland, split between 68 parks.  Montjuïc, located on the hill overlooking the harbor, covers more than 500 acres, making it the largest park in all of Spain.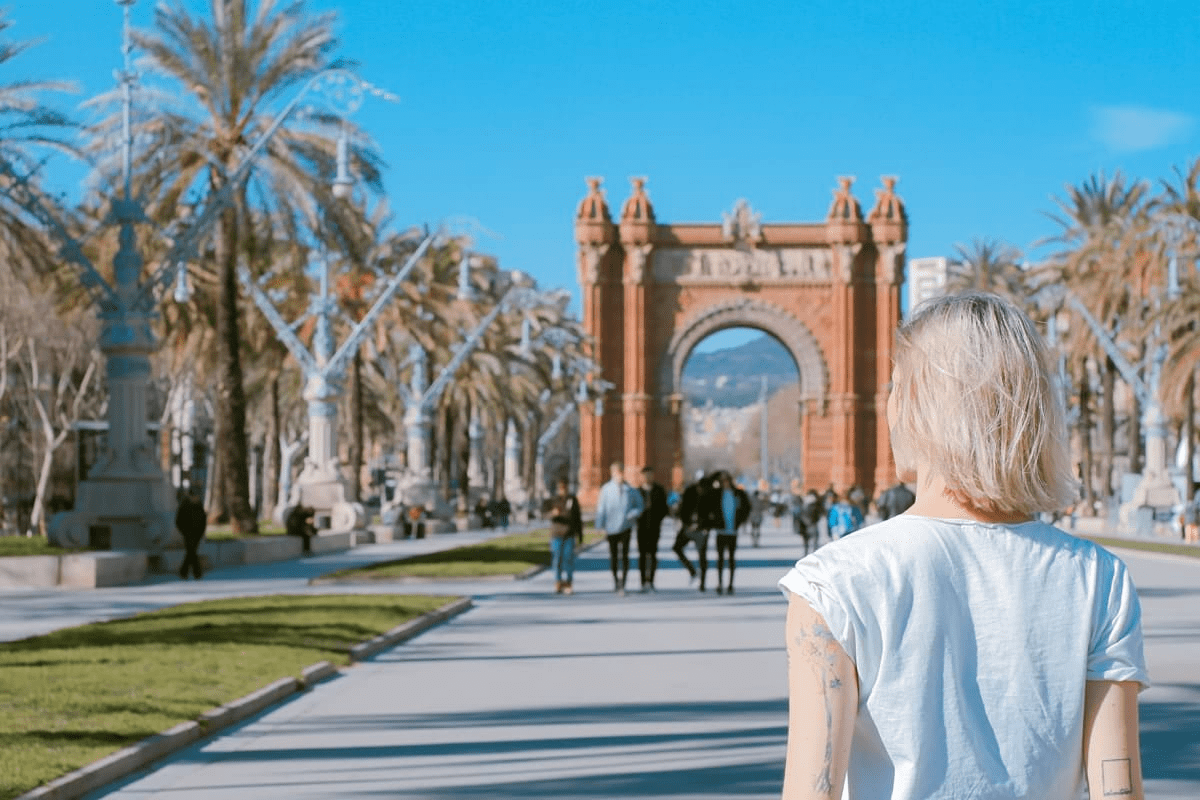 Or if you prefer to be on a beach or in a swimming pool here you can find what your options are.
If you love to go shopping. There are plenty of places where you can do that, whether you are looking to go to a shopping center, want to buy at the market or are looking to buy for a more sustainable commerce of the city, in Barcelona you can find them all.
Want to get to know the best places to go out and party? Check out this link. They explain where to go in every district of Barcelona
Do you prefer to be immersed in Barcelona's rich history and culture? Follow this link to explore the wide range of activities on offer for people of all ages: cinema, shows, literature, music, performing arts, museums, cultural heritage, innovation, cultural programmes, festive holidays, traditions, and much more.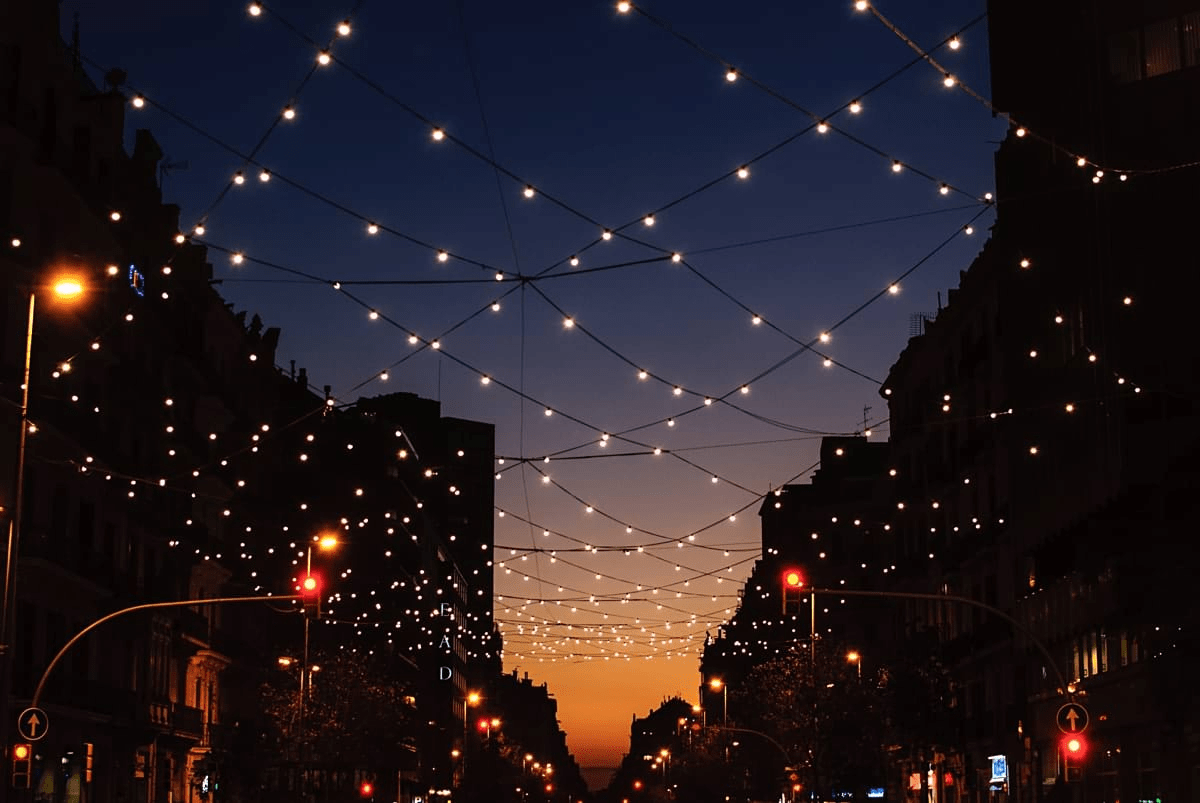 Public transport
Barcelona is very easy to navigate by train, bus and metro. Where ever you need to go options are available.
Train
The train services are operated by the company Renfe and Rodalies.
Renfe Operadora is the state-owned company which operates freight and passenger trains on the Spanish national railway infrastructure company Adif.
Rodalies is the railway services company managed by the Generalitat de Catalunya (Catalan government) that run the services within the Catalan territory. Nevertheless they are operated by Renfe.
For more information on timetables, prices and stops within Barcelona you can find them here.
Metro, bus and other public transport
The metro, bus and other public transport services are operated by the TMB (Transports Metropolitans de Barcelona).
TMB is the management unit of the companies Ferrocarril Metropolità de Barcelona, SA, and Transports de Barcelona, SA, operating the Bus and Metro network jointly on behalf of Àrea Metropolitana de Barcelona (AMB).
For more information you can find them at the following links:
Fun fact: The Barcelona metro has 8 lines, 158 stations and 150 trains run at peak times every working day, including the Funicular service. Each line is identified with a number after the letter L and a color.
For more information about the fares and available tickets click the following link here. You can find the general operating hours for Metro, Bus and the Montjuïc Funicular here.
The TMB has also a journey planner for when you are not sure which bus or metro you can take to arrive at your destination.
Cycling
Bike services are managed by the company Bicing working jointly with Barcelona de Serveis Municipals, S.A.. Their website is only available in Spanish or Catalan but is not very hard to navigate.
Taking bikes and electrical bikes of Bicing is very easy. They have more than 450 bike stations across Barcelona. You will need to subscribe, which can be done online, Once you receive the subscriber card at home and have activated it, you can start using it. By simply taking a bike from any of the stations, use it during your journey and returning the bike at the station closest to your destination.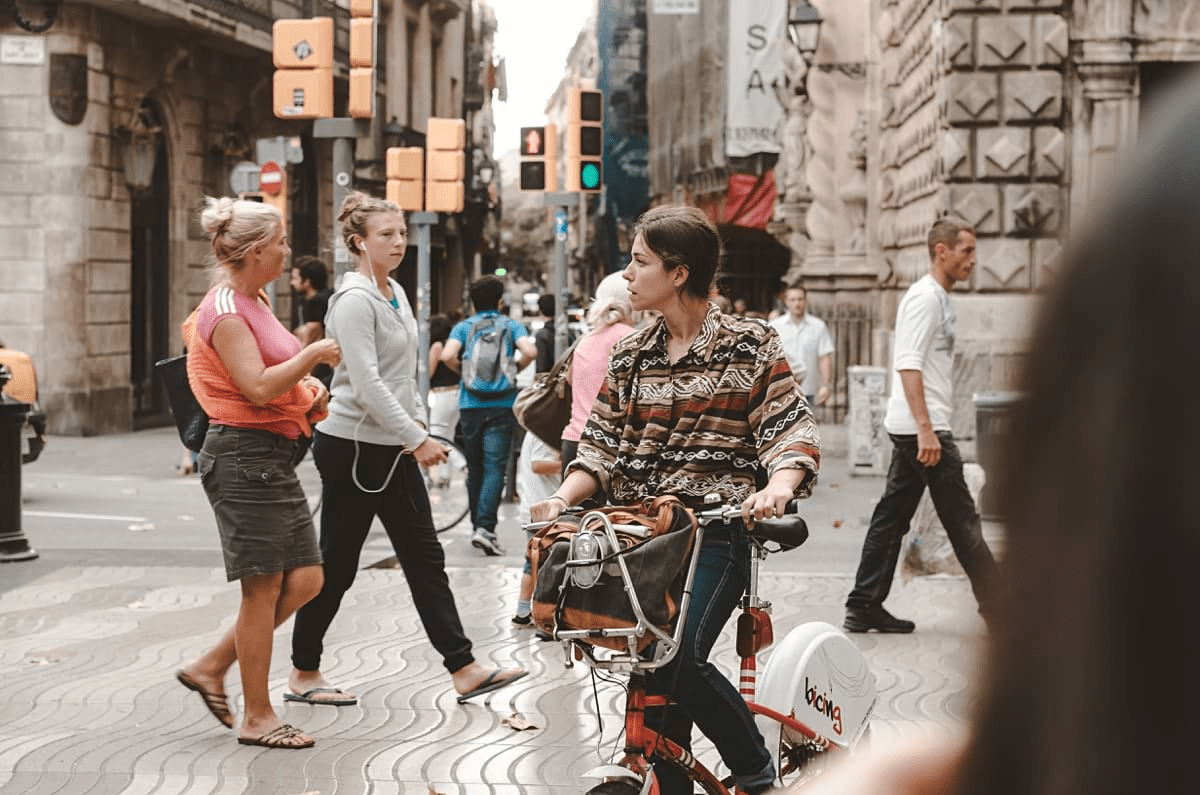 Get more information on the following links:
Fun fact: Bicing has a co-operation with Drivy – Drivy lets you hire a car from among the thousands parked nearby, providing a simpler, quicker car rental service.
This is an interesting way to rent a car if you want to take a trip outside of Barcelona, for a day or a weekend for example.
Housing
Depending if you want to share an apartment or not and in which district you want to live this might be a challenge or not. Whether you like the old neighborhoods like Born or Gotico or the new ones like Poblenou or El Raval, you can always find your style. Pricing can vary from 350€ for a room up to more than 1000€ for an apartment, with a lot of variation in between.
Lots of people prefer to live outside the city as apartments are cheaper and villages more tranquil. But that of course depends on each person's preferences ;).
Due to how fast apartments are rented and disappear from the market, the best moment to find a place is to be physical present in Barcelona.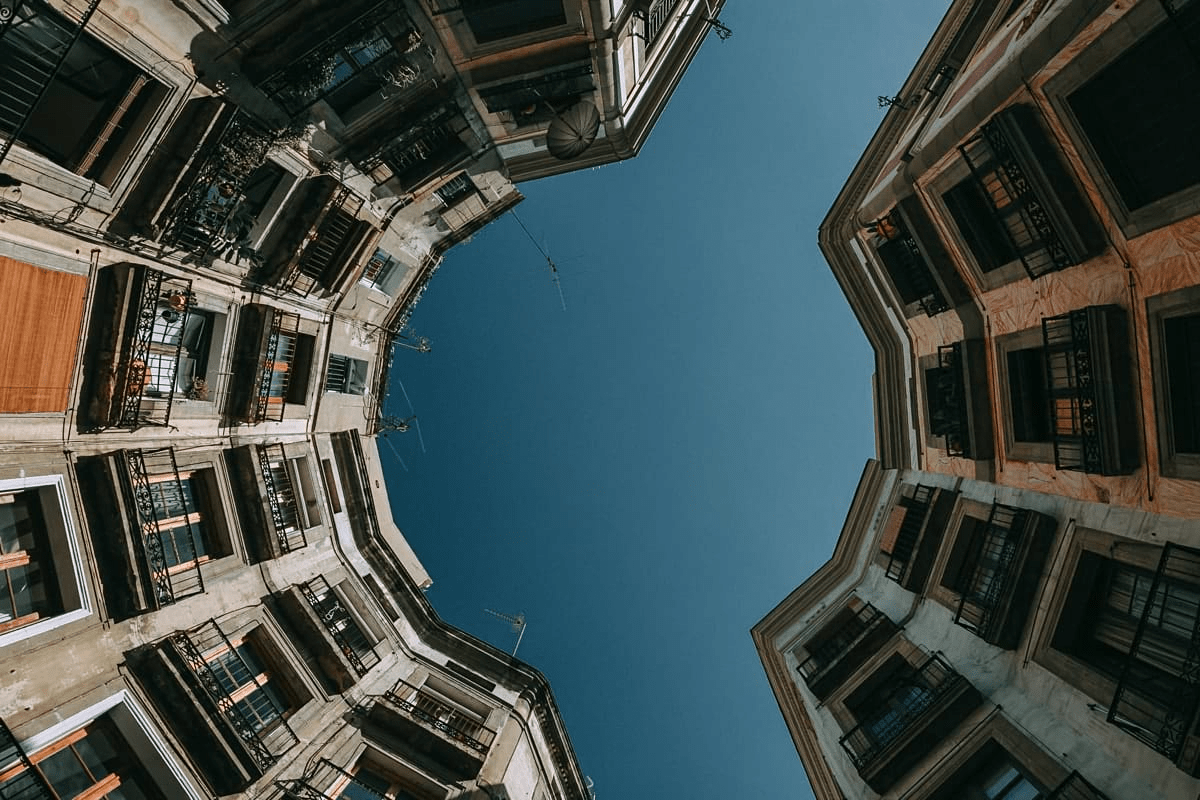 You may find apartments to you liking on the following pages:
Are you just looking for a room and want to share an apartment, try you luck here:
Also read this advice on renting given by the city council of Barcelona.
Healthcare
The Primary Health Care Centre (CAP) is the first place you should go if you have a health problem or if you wish to prevent an illness. You will be assigned a CAP according to where you live. Schedule an appointment by Internet, or in person, and access the services available: diagnoses, prevention activities, and urgent or continuous care, among others.
In order to be assigned in your CAP you will need to do a couple of things.
Have a valid ID-card/Passport and NIE
You need to have your Social Security affiliation document (INSS).
You need to be registered at the city council. Without being registered (Empadronamiento) you can not be assigned to a CAP.
For more information you can visit the following websites: CatSalut which is available in Spanish and Catalan or on Barcelona.cat: Healthcare info
When you think you have an emergency you can call either 061 or 112.
IMPORTANT: If you receive private health insurance from your work check their websites to see available doctors offices. They differ from company to company and depending of the policy some procedures may not be included. We recommend you to ask at work or check the website of your private health insurance.
Activities
The city is bustling with life, there is always something to do! On this agenda you can find all activities by date and district! Explore the wide range of activities on offer for people of all ages: cinema, shows, literature, music, performing arts, museums, cultural heritage, innovation, cultural programmes, festive holidays, traditions, and much more.